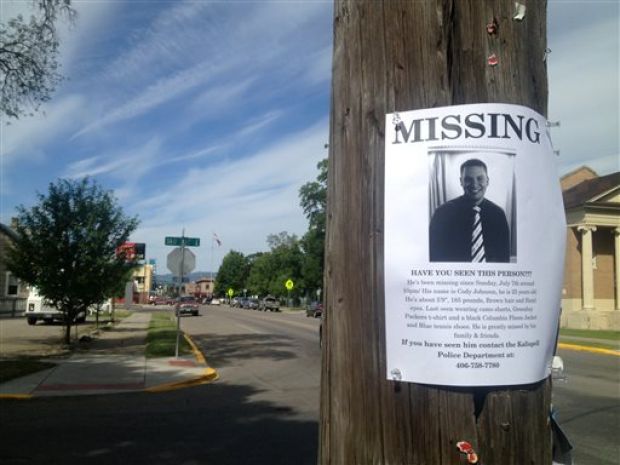 Sept. 11, 2013 Missoulian
A groomsman in Cody Lee Johnson's wedding warned him not to marry Jordan Linn Graham, who authorities now say pushed her husband of one week off a cliff in Glacier National Park.
"Their interaction with each other, it didn't seem like a happy, loving relationship that you would normally see. It was just very awkward, I guess," said Cameron Fredrickson, who knew Johnson since 2006.
"She was just very distant and reserved," said Fredrickson, who worked with Johnson at Nomad Global Communication Solutions in Kalispell.
On Monday, federal authorities took 22-year-old Graham into custody under a criminal complaint that contends she killed Johnson just days after their wedding, during an argument on a trail near Glacier's iconic Going-to-the-Sun Road. Read More
Total views: 2206