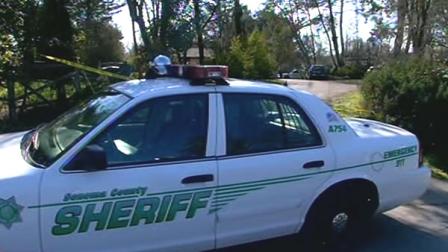 March 1, 2013 ABC News
Two more men were arrested Tuesday in connection with a suspected drug-related triple homicide in the Forestville area last month, Sonoma County sheriff's officials said Friday morning.
Francis Dwyer, 65, was arrested at his residence in Truth or Consequences, N.M., and his son, 38-year-old Odin Leonard Dwyer, was arrested just outside Denver, Colo., according to the sheriff's office.
Mark William Cappello, 46, of Central City, Colo., was arrested Feb. 14 in Mobile, Ala. in connection with the fatal shootings. He is expected to be booked into Sonoma County Jail within the next several days, sheriff's officials said.
The Dwyers are expected to be extradited to Sonoma County in the near future, according to the sheriff's office.
The three men face charges for the Feb. 5 murders of Raleigh Butler, 26, a former Sonoma County resident who was living in Truckee, Richard Lewin, 46, of Huntington, N.Y., and Todd Klarkowski, 42, of Boulder, Colo.
Their bodies were found by Butler's brother and a woman in the bedroom of a cabin Butler's mother rented at 9707 Ross Station Road in the Forestville area.
Sheriff's Lt. Dennis O'Leary said the victims were waiting for someone who was going to sell them "a significant amount of marijuana." O'Leary said, "People associated with the victims said it was a pot deal that went bad."
Total views: 1822