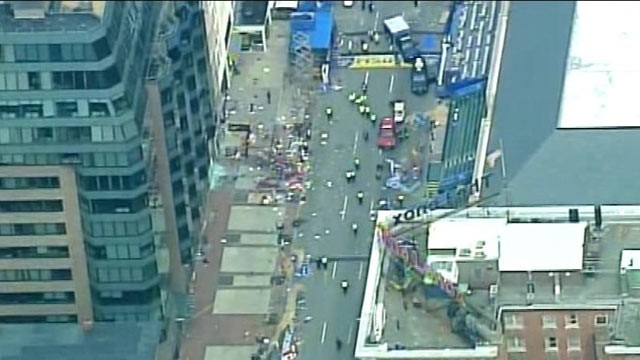 April 15, 2013 ABC News
Two explosions erupted the finish line of the Boston Marathon today, turning the annual race into a bloody crime scene.
The blasts occurred on Boyleston Street about three hours after the top runners had finished the race, but with thousands of marathoners still running the route.
According to law enforcement sources, the first blast was at the Marathon Sports running store before 3 p.m., and blew out windows in four nearby buildings, injuring 15 to 20 individuals.About 10 second later, a second explosion occurred, severely injuring more bystanders, police said.Boston EMS personnel could be seen shuttling the injured out of the blast area on wheelchairs.
Several of them were bleeding from the face.
Massachussets Genreal Hospital has received four patients and is expecting more, according to a hospital spokesman.
Total views: 2008