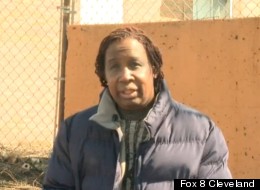 March 11, 2013 Associated Press
CINCINNATI -- An Ohio man who was exonerated after spending 13 years in prison for murder cried as a federal jury found that two Cleveland police detectives violated his civil rights by coercing and falsifying testimony and withholding evidence that pointed to his innocence.
The jury's verdict on Friday, which included awarding $13.2 million to David Ayers of Cleveland for his pain and suffering, brings an end to the legal battle he's been fighting since his arrest in the 1999 killing of 76-year-old Dorothy Brown.
Ayers, 56, was released from prison in 2011 after the 6th U.S. Circuit Court of Appeals in Cincinnati reversed his conviction and the state decided not to seek another trial.
Ayers, who was a security guard for the Cuyahoga Metropolitan Housing Authority, had been found guilty of killing Brown at her CMHA apartment in Cleveland. She was found bludgeoned to death, covered in defensive wounds and naked from the waist down; she also had been robbed. DNA testing later proved that a pubic hair found in her mouth did not come from Ayers.
"This should have been stopped a long time ago," Ayers told the Cleveland Plain Dealer after the jury's verdict Friday. "My goal is that it never happens to anyone else ever again."
Total views: 2346