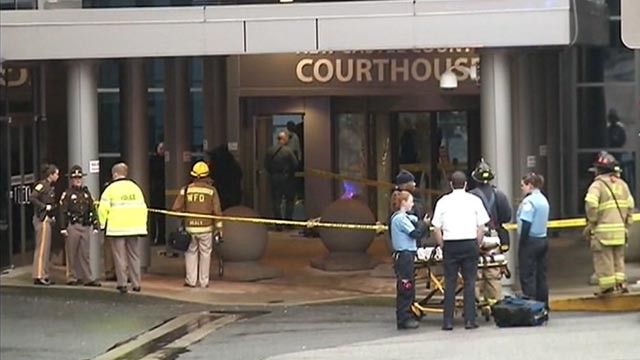 Feb. 11, 2013 Associated Press
WILMINGTON, Del.  — A Delaware State Police spokesman says 3 people have died in a shooting at the New Castle County Courthouse in Wilmington.
Sgt. Paul Shavack confirmed three people died in Monday's shooting in Wilmington. Earlier, the city's mayor said the suspected shooter was dead along with his wife.
Wilmington Mayor Dennis Williams said he was told the man shot and killed his wife and wounded two other people about 8:10 a.m. Monday. Williams says the couple was estranged.