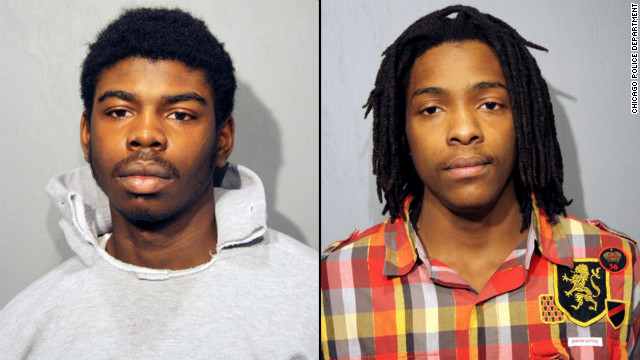 Feb. 11, 2013 CNN
Chicago (CNN) -- The teenager who police say shot and killed Chicago honor student Hadiya Pendleton was on probation for unlawful use of a firearm, Police Superintendent Garry McCarthy said Monday night.
Michael Ward, 18, and Kenneth Williams, 20, were each charged with one count of murder and two counts of attempted murder, McCarthy told reporters. They were also charged with two counts of aggravated battery with a firearm.
They will make their first appearance in court on Tuesday morning.
Ward confessed to shooting Hadiya and two others in late January in a case of mistaken identity, McCarthy said.
Police said Ward and Williams were gang members seeking revenge against the people who had shot Williams in July -- men against whom Williams had refused to press charges when police arrested them.
He and Ward thought they had spotted members of a rival gang at the park when police said Ward sneaked up on Hadiya and her friends and began shooting. Williams was the getaway driver, the superintendent said.
Total views: 2832