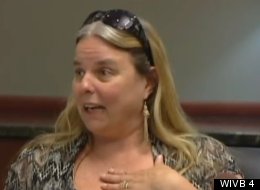 Huffington Post
BUFFALO, N.Y. — A New York woman who spent more than 13 years in prison after being wrongfully convicted of killing her teenage daughter has reached a $2.7 million settlement with the state.
An attorney for Lynn DeJac Peters says Tuesday she's pleased her battle for compensation from New York is over. DeJac Peters initially sought $10 million in a written demand in 2009 but lowered the amount as time went on. Earlier this year, she accused the state of dragging its feet on her claim, hoping to wear her down.
Attorney General Eric Schneiderman's office didn't initially respond to requests for comment.
DeJac Peters was convicted in 1994 of strangling her 13-year-old daughter, Crystallynn Girard, in their Buffalo home. Her second-degree murder conviction was overturned in 2007 on the basis of DNA evidence.
Total views: 9050