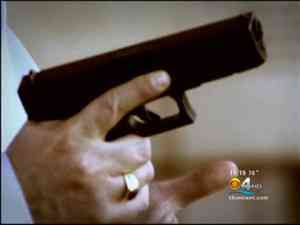 By Alexandra Seltzer Palm Beach Post
A former Miami Beach police officer pleaded guilty Friday to selling guns illegally throughout South Florida.
Jose A. Quintana of Virginia Gardens faces up to five years in federal prison for dealing in firearms without a license. He also faces up to a $250,000 fine, up to three years of probation and a $100 special assessment fee.
Quintana will forfeit to the government 96 rifles, 79 shotguns, 418 handguns and 25,889 rounds of ammunition. He will also pay the Bureau of Alcohol Tobacco and Firearms $10,000 to cover prosecution and investigation costs.
ATF agents arrested Quintana in July after investigating him since 2009. For at least the past three years, he has operated booths or tables at gun shows in West Palm Beach, Fort Myers, Orlando, Miami and Fort Lauderdale. At the shows, Quintana sold firearms to buyers without background checks and without any required ATF paperwork. Read More
Total views: 4737